GM CEO Mary Barra rode onto the auction block at Barrett-Jackson Scottsdale in a Torch Red 2020 Corvette Stingray that represents the first retail VIN 001 mid-engined Corvette to be produced. Mary headed up to the auction stage where she gave due credit to the team at Chevrolet for taking the Corvette to the next level. After a few brief remarks, she introduced a representative from the Detroit Children's Fund, the charity that is the beneficiary of the VIN 001 Corvette auction.
Once the bidding started on the Stingray, it was fast and furious as the bidding quickly broke the $1 million mark, and within seconds it would hit $2m million. As the figure kept climbing, Steve Jackson would take the opportunity to remind those that this was the very first retail mid-engine Corvette Stingray that was being offered. Finally, the bidding topped out and the Corvette was hammered sold for an amazing $3 million.
Photo Credit: GM

Purchasing the Corvette Stingray was Chevrolet dealer and NASCAR team owner Rick Hendrick who was in attendance to make the purchase. The Corvette will be right at home in his collection of VIN 001 Corvettes that includes the first C7 Corvette Stingray, Z06 and ZR1. The purchase represents the highest price paid at auction for a new Corvette and the money paid goes directly to the Detroit Children's Fund charity.

Barrett-Jackson✔@Barrett_Jackson
What an incredible moment! With the help of @GM CEO Mary Barra, the hammer dropped on a $3 MILLION bid for the VIN 001 2020 @Chevrolet Corvette Stingray! The entire amount will help benefit the Detroit Children's Fund. #ChevyTop10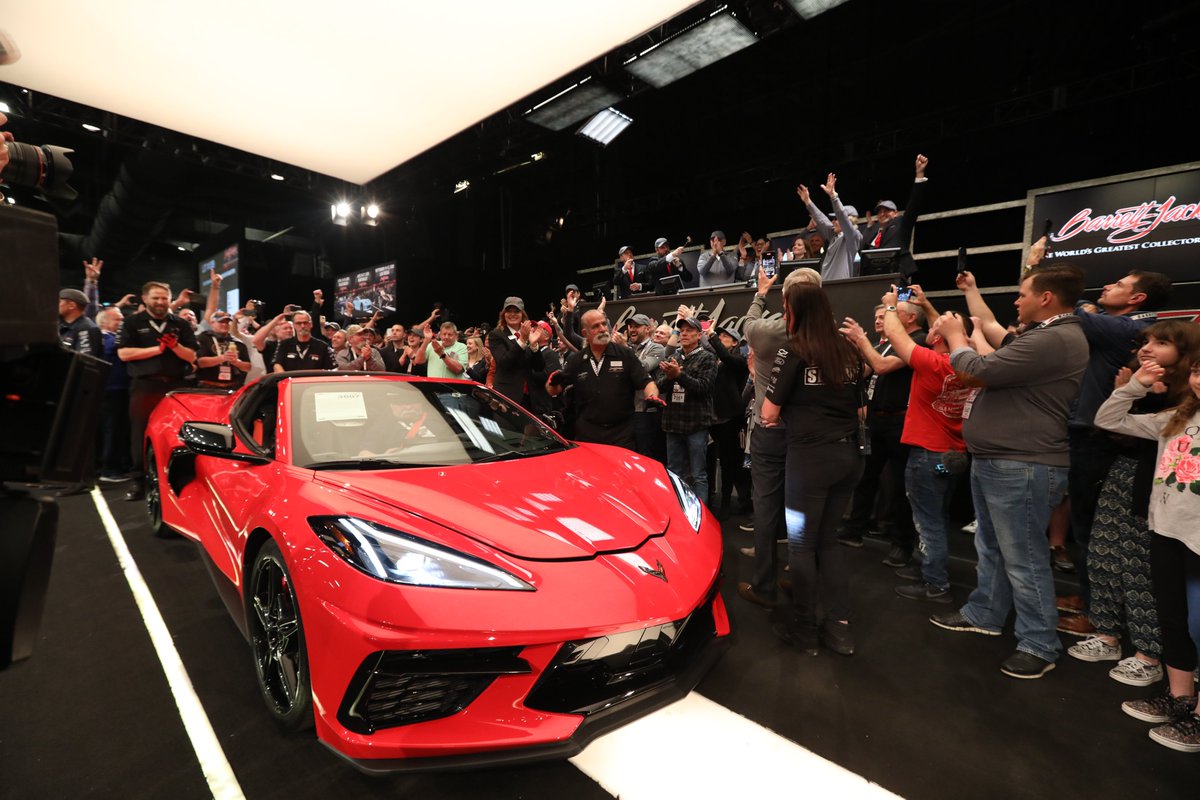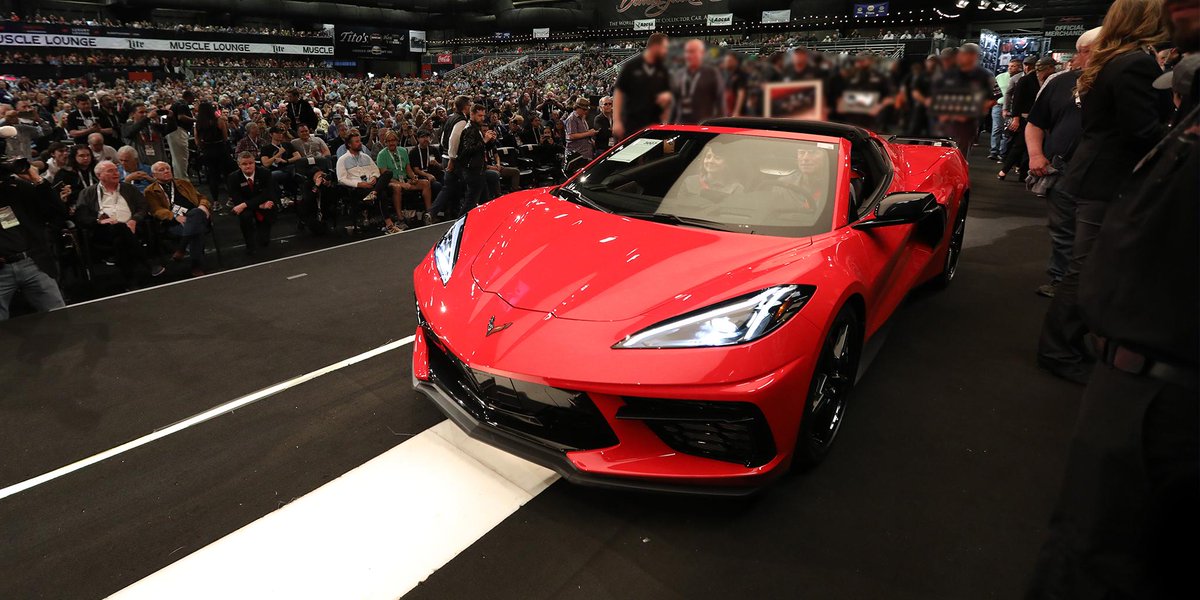 "Reaction to the mid-engine Corvette has been extraordinary," said Mary Barra, GM Chairman and CEO. "It's both humbling and exciting to harness that success and provide the proceeds to the Detroit Children's Fund."
"I am the number one Corvette junkie in the world," said Hendrick. "Thanks to Chevrolet and Barrett-Jackson, because they always pick charities that are so good and help so many people."
"All children deserve great schools," said Jack Elsey, Detroit Children's Fund executive director. "The proceeds from this auction will help improve public education in Detroit and, as a result, give thousands of young Detroiters a brighter future. We cannot thank General Motors enough for their commitment to DCF and the children of Detroit."

At the very end when one of the commentators mentions that the Corvette Stingray goes on sale for $60,000 he seemed surprised and lets out some NSFW language. The moment illustrates just how much Corvette is now available for the money.